BACK TO NEWS
SOUTHERN 100 OPEN NEW MOBILE GRANDSTAND

The official opening of the new Southern 100 mobile grandstand took place on Saturday 4th July.
Chairman of the Manx Lottery Trust, Malcolm Kelly attended the opening with Richard Ronan MHK, Trustee.
Southern 100 Motorcycle Racing Ltd received a grant of £40,000 from MLT towards the cost of the new facility.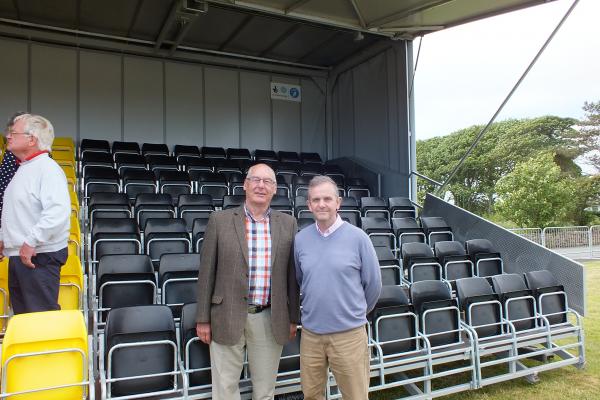 Picture above are Malcolm Kelly, MLT Chairman and Richard Ronan MHK, MLT Trustee. The beneficiary logo acknowledging Lottery funding is displayed above the rear row of seats in the grandstand.