BACK TO NEWS
IMPROVEMENTS TO PEVERIL MOTORCYCLE CLUB THANKS TO MANX LOTTERY TRUST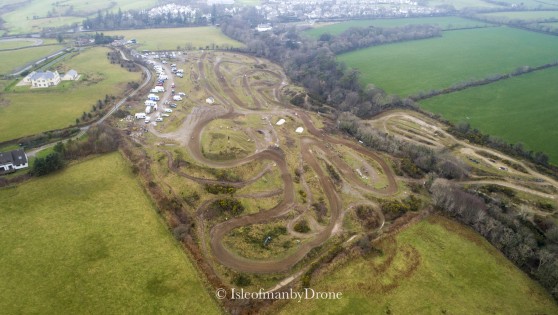 A trials park and motocross track in Santon will benefit from a revamp in 2020 thanks to a grant from Manx Lottery Trust.
The Peveril Motorcycle and Light Car Club has been awarded £10,000 to help improve its facilities and create a dedicated off-road motorcycle track used for both practice and competitive events for all ages.
The motorcycle club is one of the oldest in the Island, having been established for almost 100 years, and boasts 150 members aged from as young as four to 94. It currently holds trials and motocross events on the first weekend of every month and organises the Douglas Beach Race during the Isle of Man TT Festival every year.
Although the club does have a few logs and boulders in place, the existing track is not suitable for all ages and abilities which limits practice sessions. Its youth members, in particular, require good, safe conditions in which to ride and the new facilities will provide this.
It's hoped the new track will attract more people to the sport and more events to the Island, even enabling members to practice during the autumn and winter months and during hours of darkness.
Blanaid Higgins from Peveril Motorcycle Club said: 'This funding will benefit the trials and motocross community on the Island tremendously and we are incredibly grateful to Manx Lottery Trust. We're looking forward to getting started on the project and giving the track the love and care it needs to thrive.'
Manx Lottery Trust Chairman Sarah Kelly added: 'Motocross is a growing sport in the Isle of Man which, at present, doesn't offer many opportunities for people to practice. We're pleased to offer this grant to Peveril Motorcycle and Light Car Club and look forward to seeing how the new track progresses.'