BACK TO NEWS
CRUSE BEREAVEMENT SUPPORT ISLE OF MAN TO ENHANCE SERVICES OFFERED FOR YOUNG PEOPLE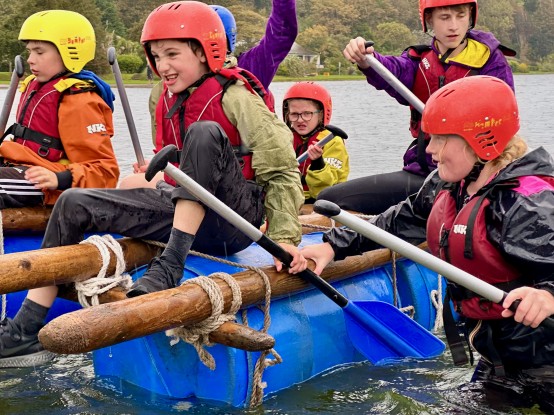 Manx Lottery Trust has awarded a grant of £21,320 to Cruse Bereavement Support Isle of Man. The funding will be used to enhance the charity's current provision aimed at young people who have experienced the death of a significant person in their lives.
Established 35 years ago, Cruse Bereavement Support Isle of Man offers a free, voluntary and confidential bereavement support service which is available to the entire community. This includes a service aimed specifically at children and young adults, which includes one-to-one sessions with a bereavement specialist, talking therapy, social groups and therapeutic exercises aimed at fostering emotional awareness and resilience.
The grant from Manx Lottery Trust will enable the charity to enhance this provision, offering a project 'Helping Understand Grief', which offers more holistic therapies and diverse activities to support young people in their journey of healing and self-discovery. Activities will include art therapy, cookery, gaming, yoga therapy, drawing and mindfulness sessions.
Mary Doyle, CEO of Cruse, said: 'When a child or young person faces the difficult situation of coping with bereavement, they can be referred to Cruse for specialised support. Our support sessions and therapeutic activities are designed to provide a safe space for young people to openly discuss the loss of their loved one, helping them to understand their emotions and develop coping strategies. We'll also be able to roll this project out to support other charities which offer bereavement support.
'We have found that activities involving art, play, music, drama and mindfulness provide young people with outlets to explore their feelings and come to terms with challenging emotions. This grant will therefore empower us to further develop and enrich these services, allowing us to provide holistic therapies and memorable experiences for children and young people dealing with loss. On behalf of the charity, I'd like to thank Manx Lottery Trust for its invaluable support.'
Stephen Turner, Chairman of Manx Lottery Trust, added: 'Cruse Bereavement Support Isle of Man plays a crucial role in providing comfort and guidance to young people during their bereavement process. We are therefore very pleased to support efforts to enhance their services, ensuring that more young individuals receive the care and opportunities they need for healing and growth.'
To find out more about Cruse Bereavement Support Isle of Man, visit: www.cruseisleofman.org.
This grant is from Manx Lottery Trust's Dormant Assets Fund. Manx Lottery Trust has been delegated to distribute National Lottery money from The National Lottery Community Fund. To find out more, visit: www.mlt.org.im.