BACK TO NEWS
COMMUNITY AWARDS THEMATIC FUNDING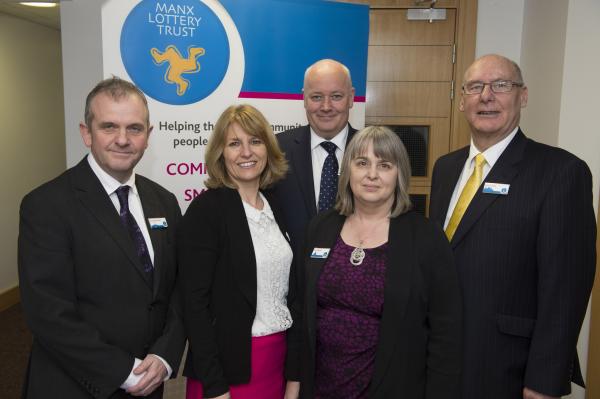 The Trustees of the Manx Lottery Trust, as delegated partner of the Big Lottery Fund, are inviting applications from charities/organisations for Thematic Funding, available over a 36 month period, for new projects that meet the needs of older people in the Isle of Man
The Trust has a total of £150,000 on offer, with grants available ranging from £2,501 - £150,000 maximum, for projects which empower older people, support better ageing and help older people better manage change in their lives.
• Isolation: Helping older people become less isolated. Manx Lottery Trust is seeking proactive and preventative approaches to the challenges of older people's social isolation.
• Voice: Giving older people a greater voice and promoting greater independence and control. Manx Lottery Trust will be looking for the genuine involvement of older people resident in the Isle of Man throughout all stages of consultation, planning, delivery and evaluation of projects.
• Transition: Supporting and strengthening older people through difficult changes in their lives.
• Prevention/Resilience: Helping older people, building resilience and capacity to cope with difficult life events.
• Testing new approaches: Delivering either a completely new service, or replicating a service that has been successfully delivered elsewhere.
• Not viewing older people in isolation: Considering also their connections with the wider family, neighbourhood and community.
• Partnership: Manx Lottery Trust would encourage organisations to come forward with projects which enable them to work in partnership.
Malcolm Kelly, Chairman of the MLT, said: 'The 2014 Isle of Man Government Joint Strategic Needs Assessment states that, over the next 20 years, the number of older persons in the Isle of Man is projected to increase by 75%, which indicates a "seismic shift" in the population profile.
'We hope the 2015 Thematic Funding will generate learning about what works or is needed in the Island, so that this can be shared as widely as possible for use in the future as the number of older people on the Island increases.'
To apply, please visit the Manx Lottery Trust website www.mlt.org.im, read the Guidance Notes, and complete the Community Awards application form. Applications should be submitted via an email headed Thematic Funding. The deadline for applications is Friday 24th July 2015.
Applications will be considered by the Trustees at the August meeting
Should you have any queries, please contact the Grants Officer by email mltgrants@gov.im or, telephone 685745.