BACK TO NEWS
ADVENTURE PLAYGROUND FOR BUNSCOILL RHUMSAA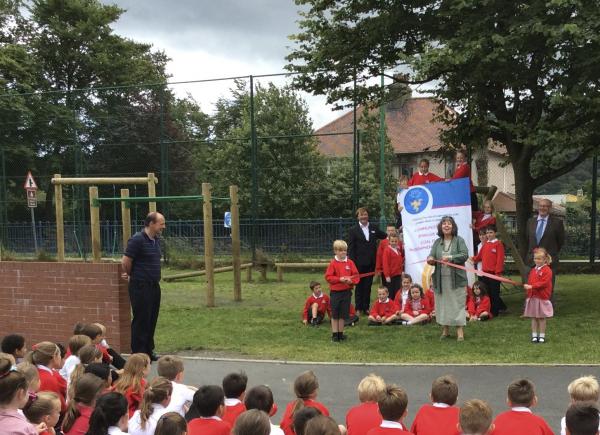 Mrs Jacqueline Barrow, the former Headteacher of Bunscoill Rhumsaa who retired last year, performs the honours of cutting the ribbon to officially open the Adventure Playground at Bunscoill Rhumsaa, Ramsey.
The playground project was a joint venture between the Manx Lottery Trust and the School Associations of both Auldyn and Scoill Ree Gorree Schools. These Schools amalgamated in 2013 to form Bunscoill Rhumsaa.
The Adventure Playground has been a welcome addition to the school's facilities and is also popular with children after school, weekends and during holiday periods.